Children's Dentistry – Mansfield, TX
Ready to Care for
Your Favorite Smile
As a parent, you only want the very best for your child in every aspect of their life, and this includes their dental care. When you bring your little one to Broad Park Family Dentistry, Dr. Rudd and the rest of our team will treat them like one of our own while we provide the personalized attention they deserve. We promise relaxed and stress-free appointments that are sure to leave you and your child smiling afterward. To schedule their first visit with us, contact us today for children's dentistry in Mansfield, TX.
Why Choose Broad Park Family Dentistry for Children's Dentistry?
Dentist with 15 Years of Experience
Rudd is a Proud Father of 3!
Dental Insurance Accepted & Maximized
Dental Checkups & Teeth Cleanings for Kids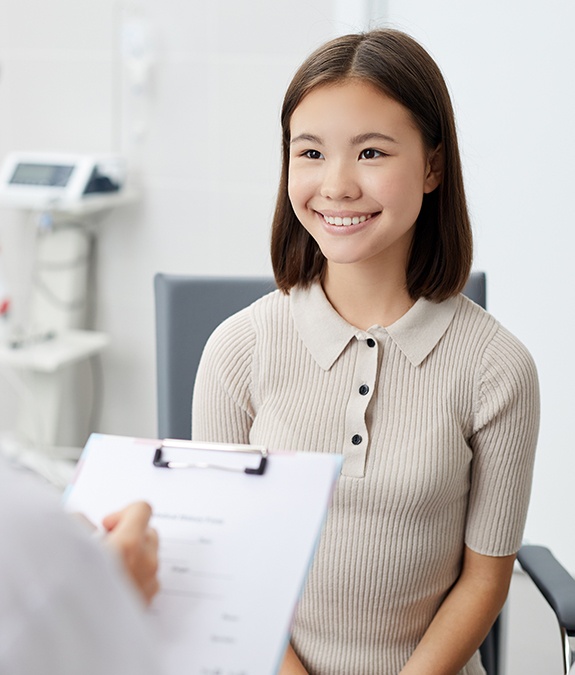 Starting around age two or three, your child should start attending checkups and cleanings at least twice a year just like Mom and Dad. At these appointments, we'll clean their teeth, examine their mouth, keep track of their oral development, and dedicate a little time to teaching them the basics of oral healthcare. That way, they can form healthy habits early and be able to make good decisions about their teeth even when you aren't around.
Learn More About Dental Checkups & Cleanings For Kids
Dental Sealants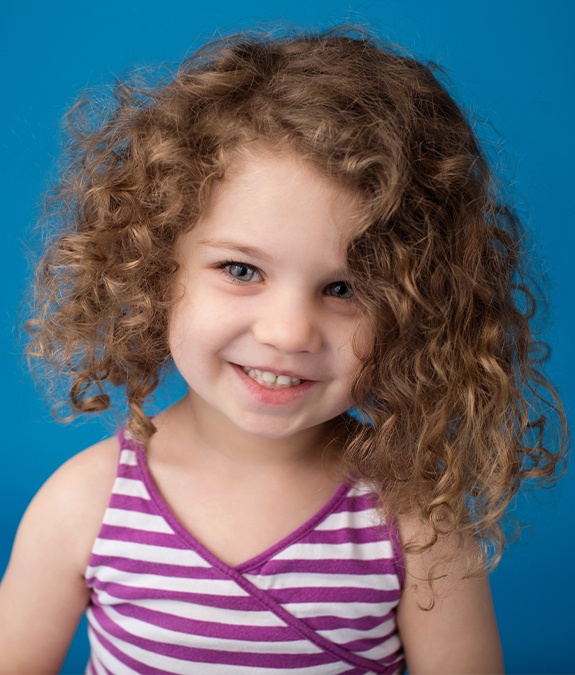 Despite everyone's best efforts, cavities are the most common childhood health problem in the world, and often, they develop on the back teeth first. Thankfully, we can prevent this with the help of dental sealants. A thin layer of dental plastic is placed over the molars and premolars, essentially establishing an invisible barrier that plaque, food particles, and bacteria cannot cross. Once in place, a sealant can be trusted to last for about 10 years.
Tooth-Colored Fillings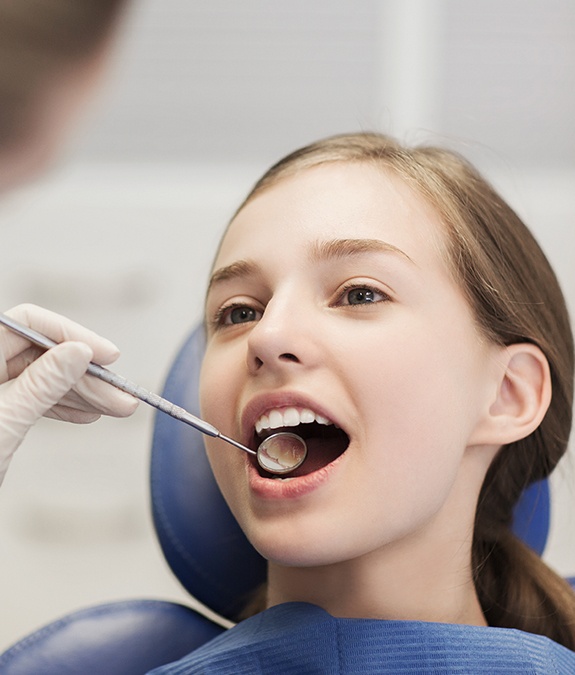 If your child gets a cavity, you don't have to worry about us using a noticeable silver filling to fix it. Instead, we'll use composite resin that is specially shaded to match their enamel so the final product is practically invisible. In addition to being aesthetically-friendly, these restorations also allow us to preserve more healthy tooth structure during placement, leading to a higher quality repair and longer-lasting result.
Athletic Mouthguards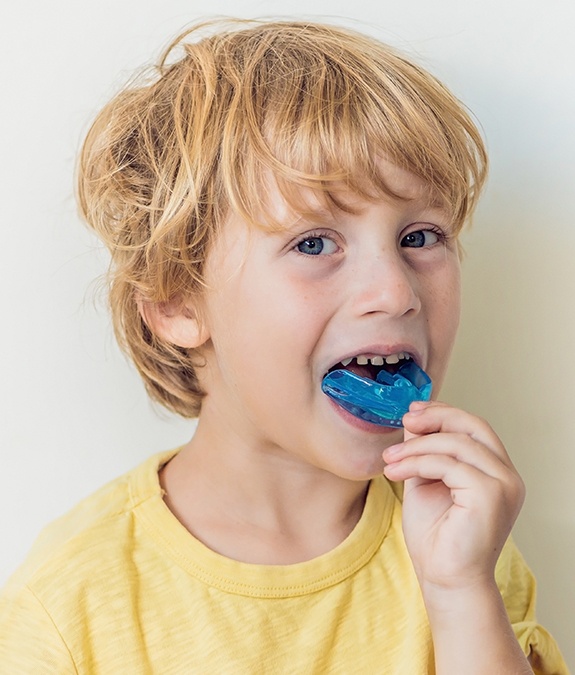 Every parent experiences a mix of excitement and worry as they watch their child from the sidelines, but we're ready to help you breathe a little easier during your child's next game, match, or meet. We can provide them with a custom mouthguard that fits more comfortably and provides higher-quality protection than anything you'll find in stores. This will shield their teeth, gums, and lips from unexpected impacts, preventing an on-field accident from turning into an emergency trip to the dentist!
Learn More About Athletic Mouthguards
Frenectomies /Lip & Tongue-Tie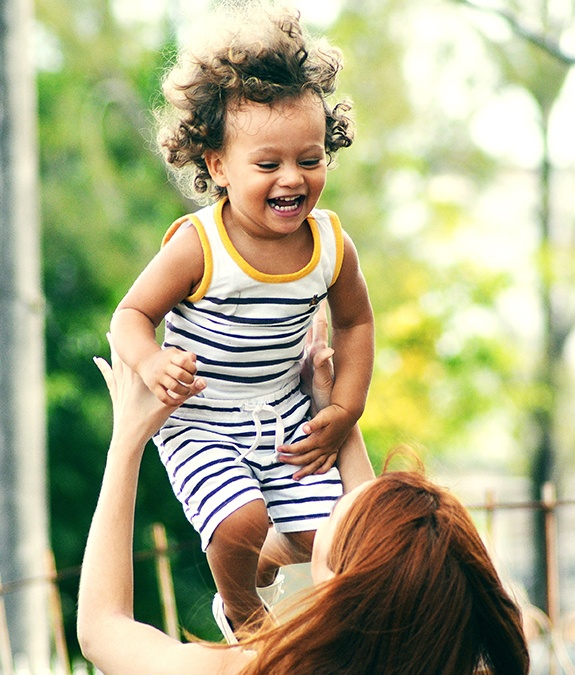 Does your child have trouble feeding, talking, or even breathing because of a lip or tongue-tie? These common issues develop during birth and greatly restrict the movement of the lips and tongue, which can make basic oral functions painful or nearly impossible. In the past, treating them involved surgical scissors, but Dr. Rudd is now able to take a more sophisticated and gentle approach. With just a few minutes and a diode laser, he can painlessly remove a tie and restore a child's optimal oral function, all without any bleeding or tears.