Porcelain Veneers – Mansfield, TX
Transform Your Smile in
Just Two Appointments
Want your smile to look like those perfect ones you see on TV and in movies? If so, then you should get the same treatment that most actors do—veneers! This simple procedure can completely makeover your smile in as little as two appointments, and you can get fully personalized porcealin veneers in Mansfield, TX at Broad Park Family Dentistry. If you're ready to enjoy all the benefits of red carpet-ready teeth, contact our team today!
Why Choose Broad Park Family Dentistry for Porcelain Veneers?
Can Eliminate Multiple Flaws with a Single Treatment
100% Custom-Made for Each Patient
Wax-Ups Let You See Results Before Treatment Begins
What Are Porcelain Veneers?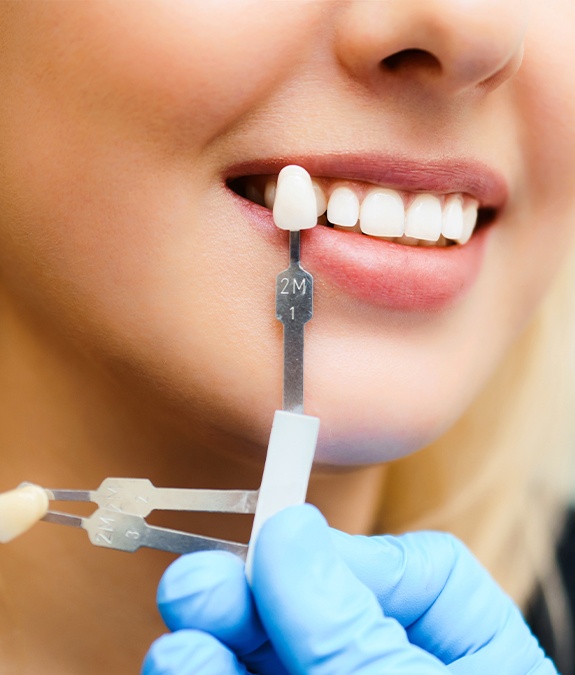 A veneer is an eggshell thin ceramic covering that is bonded to the front of a tooth. This gives it the ability to completely change the enamel's outward appearance for the better, whether you're talking about color, shape, size, or spacing. Because each veneer is made individually, a patient can get just one to fix a problem tooth or an entire set to makeover their smile. With veneers, the only limit is your imagination.
What Can Porcelain Veneers Fix?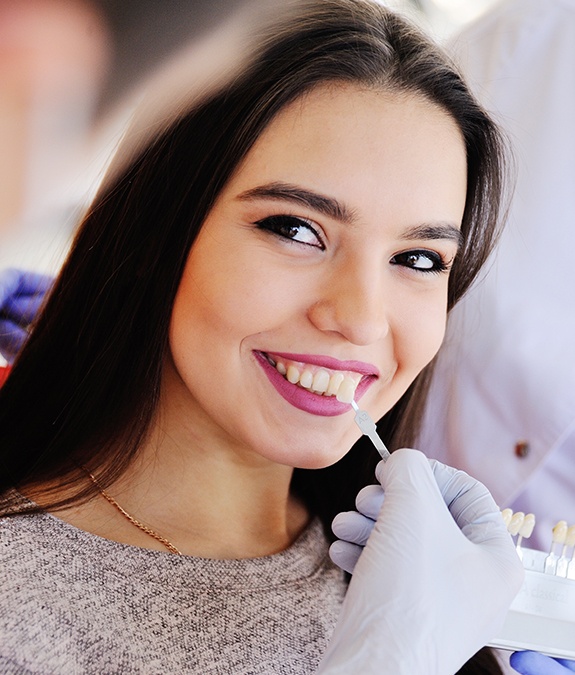 Dr. Rudd has used veneers to help patients take care of the following flaws (often at the same time):
Stains that don't respond to bleaching
Chips
Cracks
Gaps
Undersized Teeth
Misshapen Teeth
Slightly Crooked Teeth
Because the material used to make veneers is so strong, they can repair minor dental damage while also enhancing the look of a tooth. This approach preserves more natural enamel compared to a full crown, which enables a tooth to better maintain its strength and last for decades.
What is the Porcelain Veneers Procedure Like?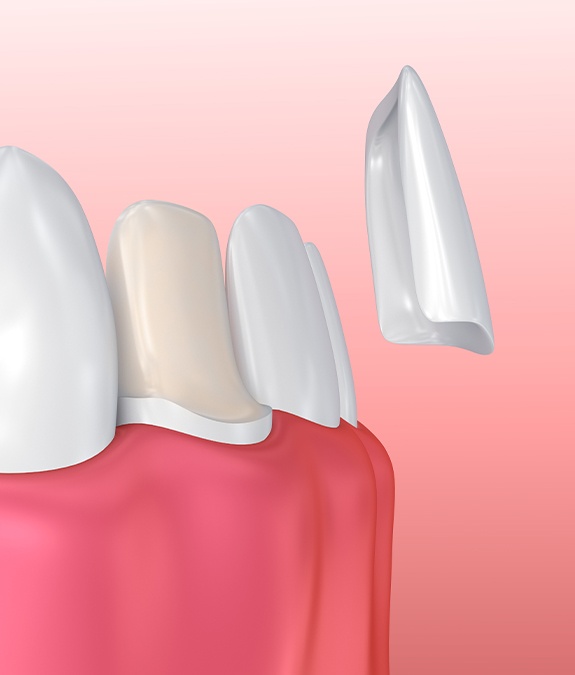 Typically, the veneers process is broken up across two appointments.
At the first, you'll spend most of the visit talking with Dr. Rudd about what you would like to change about your smile. You're encouraged to bring pictures of smiles you like to illustrate the kind of result you're aiming for. Once you both have agreed on your new look, he'll remove a small amount of enamel from your teeth (so the veneers will lay flat and fit comfortably), take an impression, and then give you temporary veneers. This impression will be sent to a lab and used to design your final veneers.
The next appointment will be nice and simple. Dr. Rudd will remove your temporaries, bond your permanent veneers to your teeth, and then check to make sure they fit seamlessly within your bite. After that, your new smile is ready for the world!
Are You a Good Candidate for Porcelain Veneers?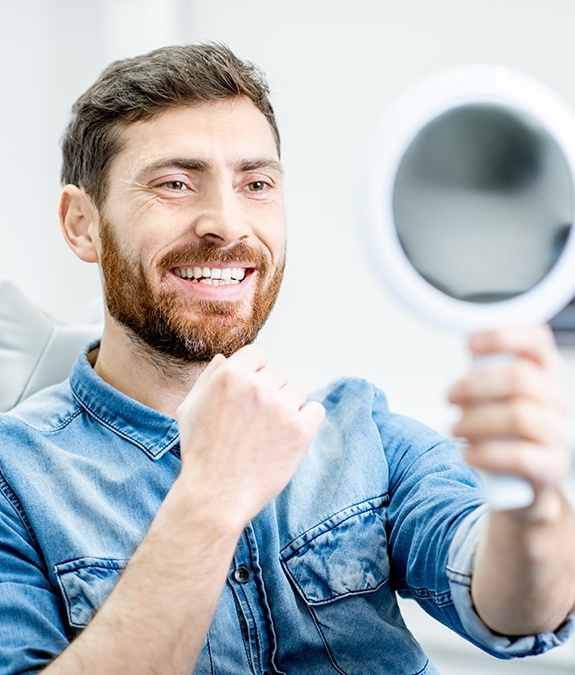 Practically any aesthetic imperfection can be fixed with veneers, but it should be noted that they are NOT a solution for decayed or infected teeth. If a patient has cavities or gum disease, these issues will need to be addressed first. The health of your smile always comes first with us, and we'll quickly resolve these problems so we can get to work on your veneers.
Aftercare For Porcelain Veneers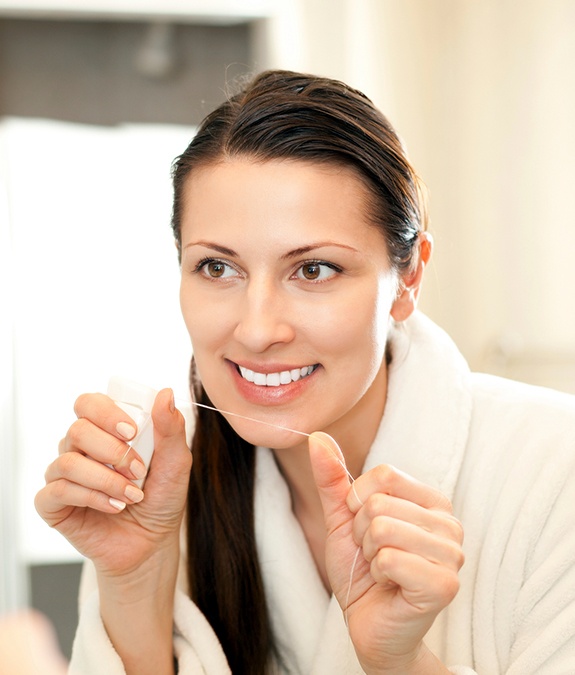 Thankfully, getting veneers doesn't mean you'll have to adopt some new and intricate oral hygiene routine. Regular brushing, flossing, and dental checkups are all that's needed to ensure they last for decades. It's strongly recommended that you get a nightguard if you grind your teeth while you sleep and an athletic mouthguard if you regularly play sports. On average, veneers tend to last for about 20 years before needing to be repaired or replaced, but getting routine checkups will ensure any minor problems are taken care of before they affect your smile.