Root Canal Therapy – Mansfield, TX
Make That Toothache
Finally Stop
Do you have a tooth that just won't stop hurting? If so, then the last thing you probably want to hear is that you likely need root canal therapy, but that's probably the case! This procedure has gotten a bad reputation over the years for being extremely painful, but the truth is that it's actually one of the most effective ways to stop severe toothaches and save teeth that would otherwise have to be extracted. Give us a call today to start getting the relief you need right away with root canal therapy in Mansfield, TX!
Why Choose Broad Park Family Dentistry for Root Canal Therapy?
Same-Day Appointments Available for Patients in Pain
Sedation Dentistry Guarantees a Comfortable Experience
Dentist with 15 Years of Experience
What Are Root Canals Used For?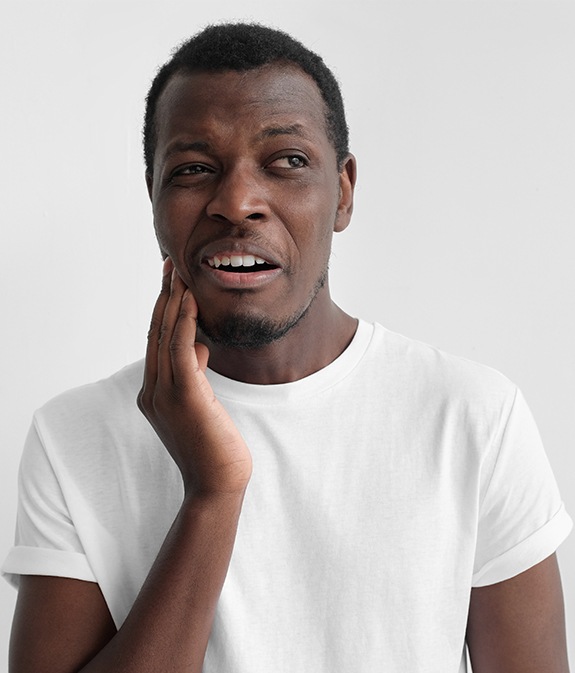 Despite what you may have seen in movies and on TV, root canals are NOT something dentists use to simply torture their patients. Rather, they treat dental infections that have reached the sensitive inner nerve of a tooth called the dental pulp. Bacteria in this area can cause a lot of swelling and pressure to build up within a tooth, which, as you can imagine, isn't the best feeling in the world! Fortunately, root canals can relieve this pressure as well as any associated pain.
How Do Root Canals Work?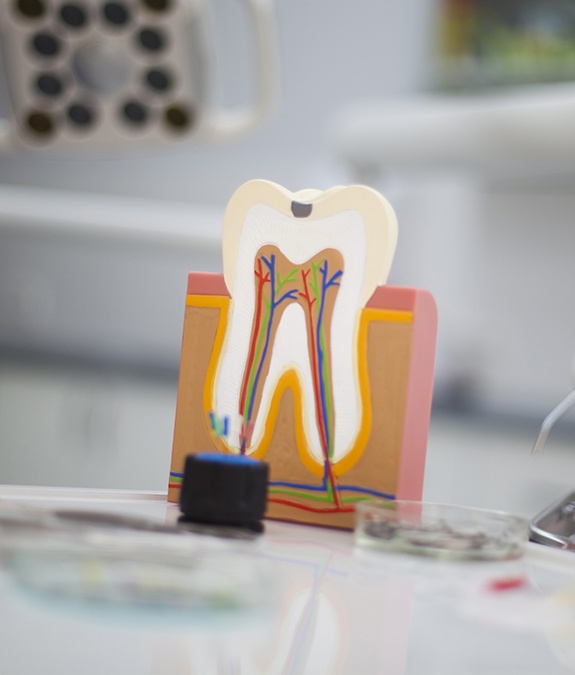 After determining that a patient needs a root canal, Dr. Rudd takes the following steps:
The patient's tooth and the surrounding area are fully numbed.
Then, a small hole is placed in the enamel.
Through this, the infected pulp is removed.
The interior of the tooth is cleaned, sterilized, and filled.
Finally, the tooth is topped with a crown.
Afterward, the treated tooth should be pain-free and look and function normally, and it can be trusted to stay that way for the foreseeable future.