Dental Bridges – Mansfield, TX
Repairing Smiles With Natural, Comfortable Solutions
Dental bridges in Mansfield are considered one of the most reliable forms of restorative dentistry available. For decades, patients have enjoyed more complete and confident smiles thanks to these customized restorations that allow for greater functionality and more pleasing aesthetics. At Broad Park Family Dentistry, Dr. Rudd and his team of experts can effectively rebuild your bite and restore your smile using high-quality materials and a technique that works. If you are interested in taking the next step to eliminate the gaps in your smile, contact us today to schedule an appointment.
Why Choose Broad Park Family Dentistry for Dental Bridges?
Rudd has more than 15 years of experience
High-quality materials used
Advanced dental technology used for optimal results
What are Dental Bridges?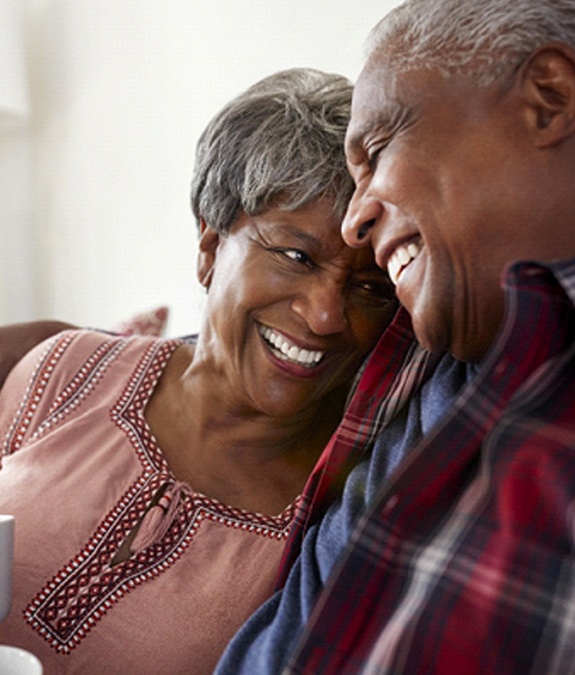 Dental bridges are custom-made prosthetics designed to replace one or more missing consecutive teeth along an arch. Using a series of dental crowns that are bonded together, the exterior crowns are placed over the adjacent teeth, allowing the interior ones to sit on top of the gums, creating the look of a complete smile. Not only are they durable and natural in appearance, but they can prevent healthy teeth from shifting out of alignment and last years with proper maintenance and care.
Who is a Good Candidate for a Dental Bridge?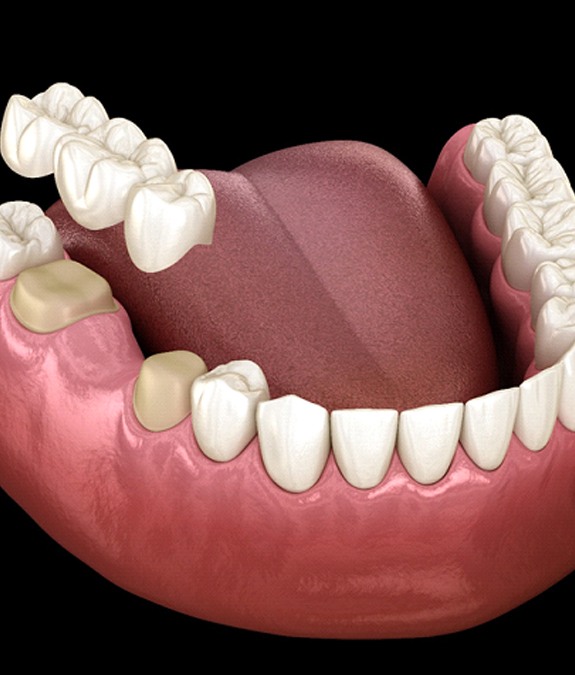 If you believe a dental bridge is what you need to restore the look of your smile, it's time to schedule an appointment with Dr. Rudd. After a thorough examination, he and his team will determine if this type of prosthetic will be enough to rebuild your smile and give you the confidence you need. You must have good general oral health, which means you should have no signs of tooth decay or gum disease and be committed to taking care of your smile moving forward.
The Dental Bridge Placement Process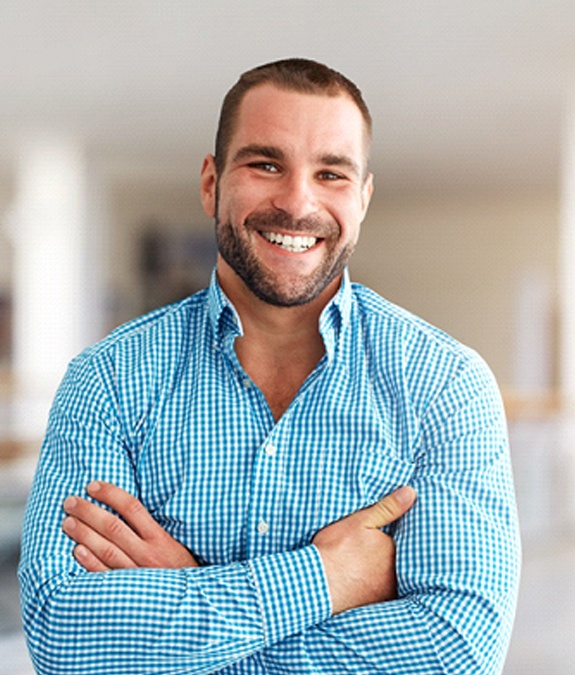 To receive a dental bridge, you will first need to be cleared for treatment by your dentist in Mansfield. Once Dr. Rudd believes you are a qualified candidate for treatment, he will prep your adjacent teeth (those on either side of the gap) by filing them down. This ensures the bridge will fit properly and snugly over your natural teeth, which will serve as anchors for the prosthetic.
After taking impressions of your arch, he will fit you with a temporary bridge that you will be required to wear until your finalized prosthetic is ready. Dr. Rudd will then send your impressions to a dental lab where technicians will use the specifications provided to ensure your bridge matches the size, shape, and color requested.
After several weeks, you will return to have your temporary bridge removed and your permanent bridge put into place. Bonding it to your adjacent teeth, Dr. Rudd will give them a final polish and make any necessary adjustments before giving you the green light to start enjoying your new smile.
What Are the Benefits of Dental Bridges?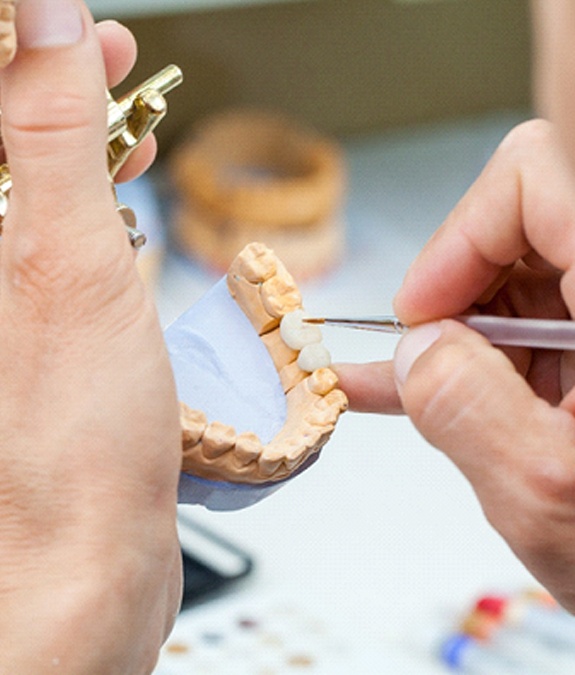 Greater functionality when eating and speaking
Decreased risk of your natural teeth shifting out of alignment in an attempt to fill in the vacated sockets
Improved oral health by keeping your smile properly aligned
Enhanced aesthetics that also help to boost confidence
A natural-looking prosthetic that is durable and will blend in seamlessly with your natural smile