Dental Team – Mansfield, TX
We're Here to
Make You Smile!
At Broad Park Family Dentistry, every member of our staff wants the same thing—for our patients to leave our dental office with a brighter, healthier, and more joyful smile than the one they came in with. That's why our front desk team, assistants, and hygienists all strive to treat each patient like family. We can't wait to meet you and develop a trusting relationship! You can get to know us better by reading the information below.
Jami, Office Manager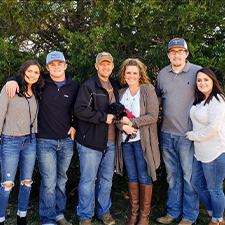 Jami's career in oral healthcare impressively spans over 27 years so far! She loves being able to create an inviting atmosphere here at Broad Park Family Dentistry through her work – not only for the patients but for the other team members too. She wants everyone to feel like family when they walk through the door.
A Granbury native, Jami and her husband Terry have two grown sons named Mason and Jake. Plus, a new grandson named Carter was just born in February of 2020! When she has free time, she enjoys traveling to new places, especially across the great state of Texas and to the Gulf Coast. Other hobbies include reading and (of course) being with family.
Angie, Financial Coordinator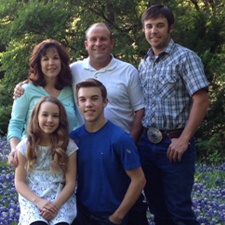 Angie worked as a certified dental assistant for 20 years before transitioning to a position in the front office. All in all, her career in dentistry covers over 32 years, amazingly enough! At Broad Park Family Dentistry, she loves getting to help patients work through their fears and navigate their finances. She also does a great job at effectively managing appointments so that they fit right in alongside a busy work life and valued family time for every visitor.
Angie has lived in Mansfield for over two full decades now, so she considers it her hometown. She and her husband Greg have three children named Matthew, Michael, and Sarah. When she isn't busy at the dental office, her hobbies include reading, traveling, and spending quality time with the kids.
Cortney, Dental Hygienist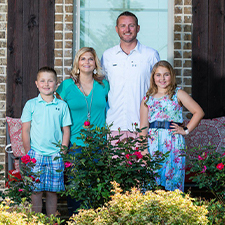 Cortney has been working in the dental field for nearly 15 years, with most of that time spent right here at Broad Park Family Dentistry! She studied at Tarrant County College before completing her Bachelor of Science at Baylor College of Dentistry. She is also trained in nitrous oxide monitoring. Today, she always looks forward to developing great relationships with the patients and making sure they're being very well taken care of throughout each visit!
Born and raised in Arlington, Cortney has been married to her husband Justin since 2006. They have two children named MaKenna and Landon, as well as three dogs named Dax, Bentley, and Raven. Outside of the dental office, you can usually find her spending lots of quality time with her loved ones, watching the kids play soccer and all kinds of sports, running, and hanging out at the beach. She also loves cheerleading and even won five National Championship Titles at the National Cheerleading Association!
Nicole, Dental Hygienist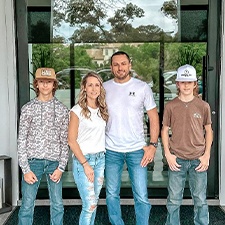 Nicole attended the hygiene program at Tarrant County College, and she is also trained in nitrous oxide monitoring. Today, her dental career spans nearly two full decades, with well over half of those years spent as part of our team. She thinks of her patients as her friends and loves being able to help them with all of their dental needs!
Originally from Red Oak, Nicole and her husband, Jimmy, have twin boys at home and a grown daughter. Outside of working hours, you can usually find her watching the twins play baseball or camping. She also has an interesting skill that you can ask her about at your next visit: naming EVERY state in alphabetical order.
Ashley, Dental Assistant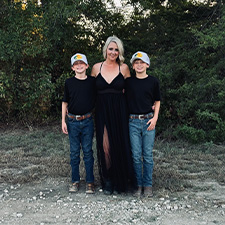 Ashley is originally from Midlothian, and she's been a part of our team for over 13 years so far. She studied at McLennan Community College in Waco and is trained in CPR and nitrous oxide. Today, what she enjoys most about her role here is being able to boost confidence and help patients feel genuinely comfortable at the dental office!
At home, Ashley has twin boys named Parks and Davis. In her free time away from work, she enjoys spending lots of quality time with the boys and their dogs Jett and Maverick, cheering them on at their soccer games, hanging out at the lake, hiking, and shopping.
Raquel, Registered Dental Hygienist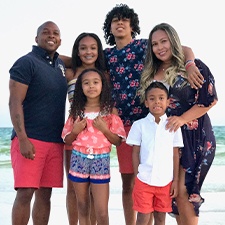 Raquel has been working in the dental field for over five years now. She studied at both Tarrant County College and the University of Texas at Arlington for her education. Today, she is an RDH with certification in nitrous oxide monitoring. What she loves most about being a part of the Broad Park team is having the opportunity to work in such a family and faith-oriented environment that is dedicated to providing the best oral healthcare possible.
A Midlothian native, Raquel has been married for over 20 years to Rashaan, and together they have four beautiful kids. In her free time, Raquel enjoys being with family, going to church, hosting game nights, traveling, and hiking. She also LOVES the ocean and hanging out by the pool – she's like a fish out of water!
Taylor, Registered Dental Assistant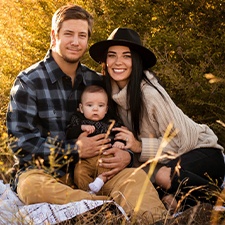 Taylor hails from Maypearl originally. She studied at the Texas Academy of Dental Assisting and has been working in oral healthcare for nearly three years now. She loves the wonderful environment here, as well as spending time alongside so many talented team members!
Outside of the dental office, Taylor is very happy to have started her own family recently, marrying her husband, Jeffrey, in 2018 and giving birth to a beautiful baby boy in 2019. Her personal hobbies include working out, teaching her son new things, camping, boating, and cooking dinner every night.
Sarah, Dental Hygienist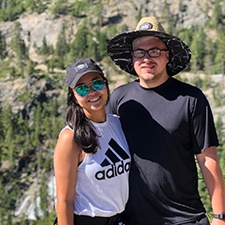 Sarah completed her degree at Texas Woman's University and joined the Broad Park team in May of 2020. As one of our hygienists, she loves being able to interact with the wonderful patients here while also working with such a great team!
Sarah hails from Red Oak and currently lives with her boyfriend, two cats, one turtle, and a fish. Outside of the dental office, she also works part-time at as a veterinary technician and really enjoys the challenge and satisfaction that comes with running. She started out with short 5k's and now regularly participates in half-marathons.
Mindi, Dental Assistant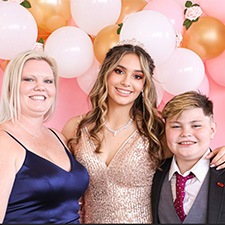 Mindi joined our team in July of 2021, bringing roughly two decades of experience with her. She attended TCC and ATI, and she is currently certified in both nitrous and CPR. When asked about her favorite aspect of her job, she said that it's working with a great group of people that truly care about their patients.
With a daughter and son who are heavily involved in sports, most of Mindi's free time outside the office is spent at games. However, she also enjoys cooking, reading, and shopping!