Dental Checkups for Kids – Mansfield, TX
Setting Kids Up for a Lifetime of Healthy Smiles
At Broad Park Family Dentistry, our children's dentist in Mansfield, Dr. Rudd, is all-too-familiar with the challenges that can come with trying to keep a child's smile healthy and clean. As a father of three, he can identify with parents looking for help when it comes to encouraging good oral habits at home and getting their child excited about the dentist's office. Fortunately, he and his team can make your little one's regular dental checkup and cleaning fun and enjoyable. Because we recommend twice a year visits, you can trust that our team will make sure your child gets the personalized attention they deserve as well as compassionate and gentle care for a stress-free visit. To schedule your child's next appointment, give us a call today!
Why Choose Board Park Family Dentistry for Dental Checkups?
Highly-Skilled Dentist with 15 Years of Experience
Proud Father of 3 Children
Individualized Care Based on Your Child's Needs
Importance of Checkups and Cleanings in Children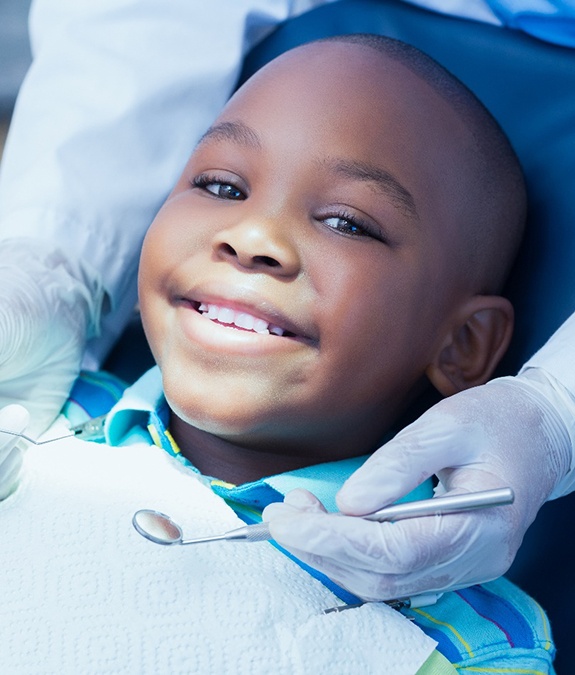 Children are often more prone to developing tooth decay and cavities. Why? There are many reasons but the most common include:
Lack of proper oral hygiene habits
Minimal dexterity when brushing and flossing
By ensuring your child sees our team regularly for dental checkups and cleanings, Dr. Rudd and his staff can examine their smile for any abnormalities or signs of decay, cavities, or gum disease. It is also necessary that he make sure no problems are developing with your child's bite or jaw alignment, as these can pose significant problems in the future and require orthodontics.
Apart from the necessary examination your child receives, our dental hygienists will effectively clean and remove any plaque and tartar accumulations from around your child's teeth and gums, leaving them with a healthier smile.
As long as you remain committed to bringing your child in for regular six-month visits, this step will help your little one avoid serious problems that require restorative dentistry (i.e. tooth-colored fillings, dental crowns, tooth extraction) in the future.
How a Child's Dental Checkup Differs from an Adult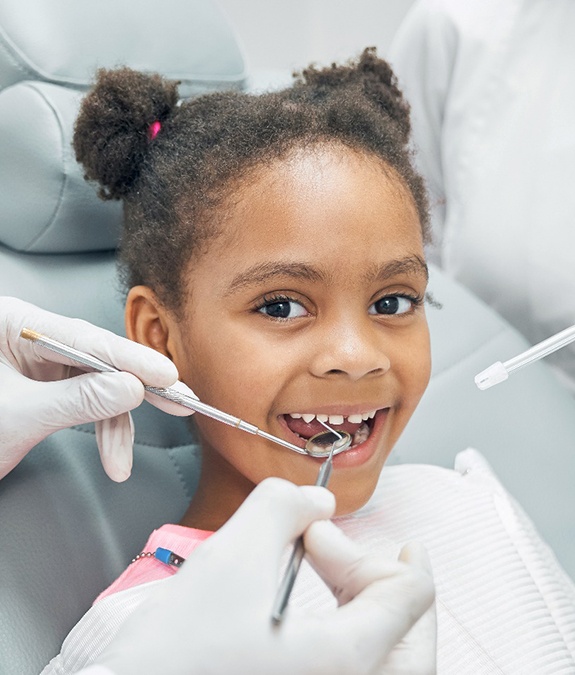 Generally, there isn't much difference between a dental checkup and cleaning for a child versus an adult. During these visits, which should occur every six months, we will examine the oral cavity and remove any plaque and tartar accumulations. However, with a child, there is necessary tracking and monitoring of oral development. Because these primary teeth are placeholders for adult teeth, it is necessary that Dr. Rudd and his team evaluate the movement and alignment of teeth as your child grows and develops. This will provide us with greater insight as to how their permanent teeth will come in when it's time for them to erupt.
While we pride ourselves on the ability to offer valuable patient education to all individuals, no matter the age, we find it even more important to incorporate this aspect into every visit your child has with our team. This serves as a way to encourage positive oral habits at home and the importance of maintaining healthy teeth and gums for a lifetime.
Why It's Necessary to Start Dental Visits Early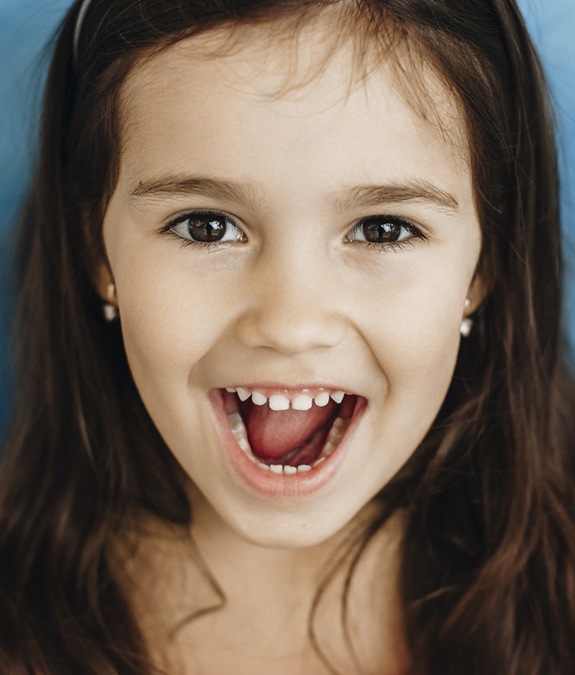 Although primary teeth are not permanent and will fall out eventually, these teeth must remain in place as long as possible. Why? Because if they fall out too early due to poor oral hygiene or damage, it can cause nearby healthy teeth to shift and fall out of alignment in an attempt to "fill the gap."
By bringing your child in for these early visits, we put them on the right track to maintaining optimal oral health as they grow into adolescence and adulthood. We can also establish a positive relationship early on. Why is this important? Too often, children become anxious and scared of the dentist's office. Whether it is the sights, sounds, or smells, the dentist can become a scary person for a young child. By formulating a relationship and inviting them to learn more about the instruments, equipment, and techniques used to perform certain treatments, we can help your child become excited about oral health and minimize stress and anxiety in the future.
How to Prepare Your Child for the Dentist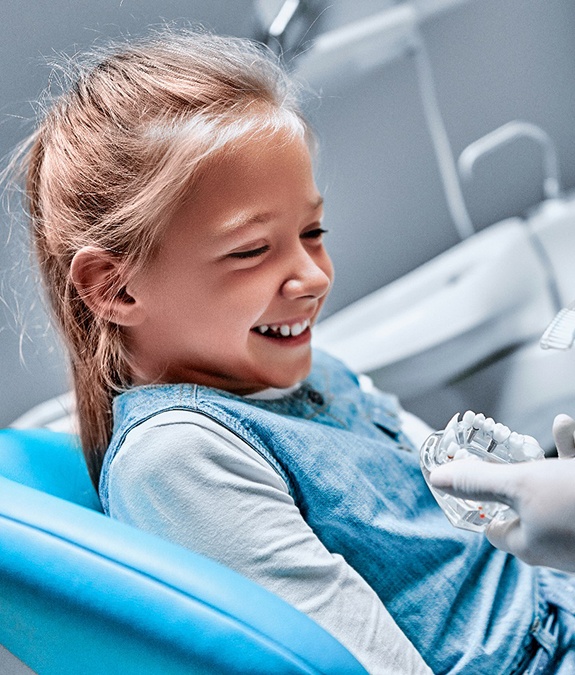 If your child is feeling a bit anxious about their upcoming dental visit, there are a few things you can do at home to prepare them, such as:
Have them join you at one of your dental checkups and cleanings. This will give your child a chance to meet the dental team and become familiar with their surroundings.
Maintain a positive attitude and speak constructively when talking about the dentist's office. Children often pick up on anxious tones, so always stay upbeat when discussing a children's dentist near me.
Allow them to bring a stuffed animal or special toy to serve as a "comfort" for them during their appointment.