Dental Implants – Mansfield, TX
Long-Lasting & Beautiful
Tooth Replacement
Replacing your missing teeth can have lasting benefits for not only your dental health, but your overall health, appearance, and confidence as well. So, why not choose the restoration that dentists around the world agree is the best? With dental implants in Mansfield, TX, Dr. Rudd can practically turn back the clock for any degree of tooth loss, enabling someone to speak, eat, and smile just like they used to before dental decay or damage took its toll. To learn more about this state-of-the-art treatment and how you can get everything you need right here in Mansfield, contact us today.
Why Choose Broad Park Family Dentistry for Dental Implants?
Entire Procedure Completed Under One Roof
Sedation Guarantees a Comfortable Experience
Able to Restore Any Number of Teeth for Life
What is a Dental Implant?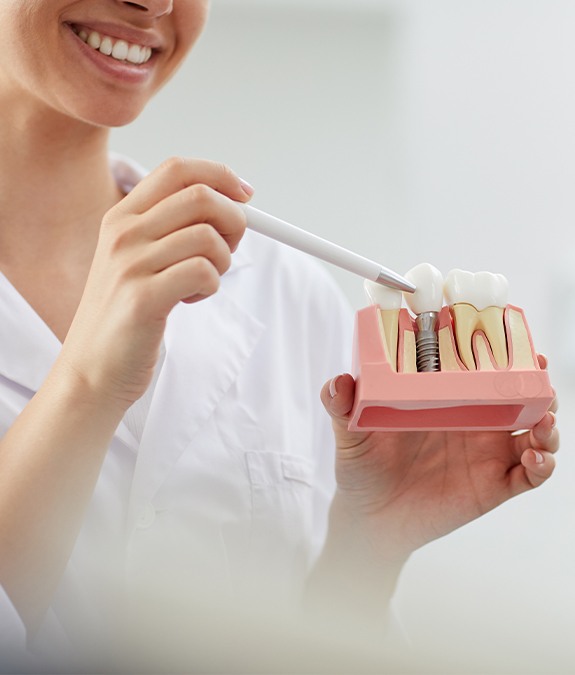 A dental implant is actually a prosthetic tooth root made of titanium. One is placed where a natural tooth used to reside, and there, it firmly bonds with the surrounding jawbone just like a real root thanks to a process called osseointegration. Then, it can be attached to a crown, bridge, or denture that restores the visible portion of the tooth, essentially bringing back every part of someone's dental structure.
Benefits of Dental Implants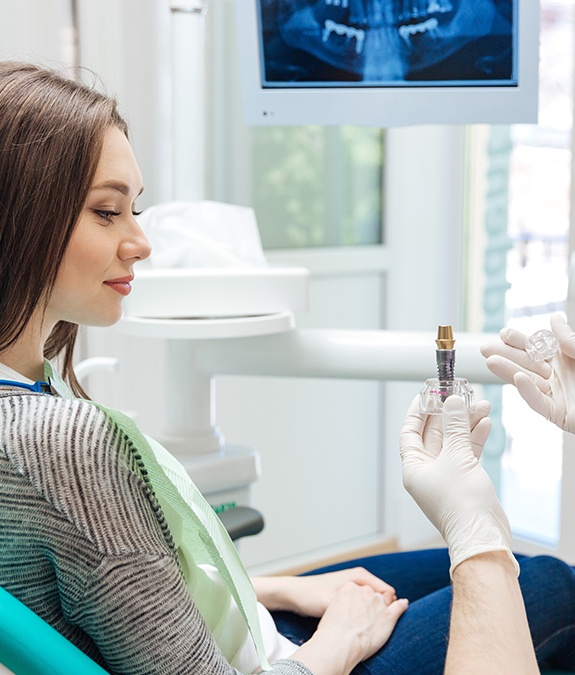 Unmatched Stability: While regular bridges and dentures just sit on top of the gum line, dental implants are held within thick jawbone just like the rest of your teeth. This means, whenever you take a bite of food, you never have to worry about them moving out of place.
Lifelike Aesthetics: Dental implant restorations are typically made of 100% white dental porcelain, and they are entirely self-supporting. This means they don't have obvious metal or acrylic attachments that instantly stick out in the smile.
Bone Loss Prevention: It's common for the jawbone to shrink after teeth go missing, but dental implant roots actually stop and even reverse this process. This prevents future tooth loss and helps a person look younger as they age.
A Solution That Lasts: With just regular brushing, flossing, and dental checkups, a dental implant can be expected to last an average of 30 years, and many endure much longer than that.
Are Dental Implants Right for You?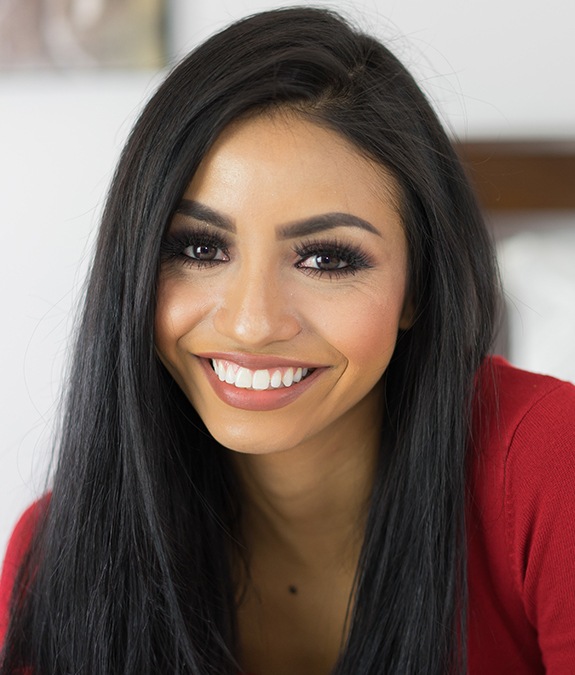 If you are missing any number of teeth, have decent oral health, and your jaw is strong enough to support implant roots, then you are definitely a good candidate for dental implants. Our team can help you become one if any of these requirements are missing, and then you can decide which version of the treatment best suits your needs.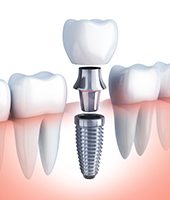 Missing Single Tooth
A crown supported by a single dental implant can be placed between two healthy teeth without disturbing them at all. It will be colored to match the rest of the smile and shaped to fit seamlessly within the bite so a patient quickly forgets that it's not real.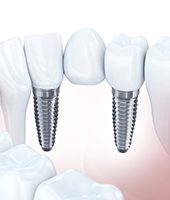 Missing Multiple Teeth
Several teeth can be brought back at once with just one or two implants that connect a bridge or partial denture to the jawbone. Implants give these prosthetics much more stability and durability compared to their removable counterparts.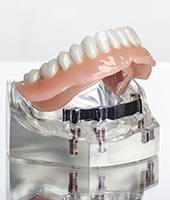 Missing All Teeth
Are you missing all of your teeth, or are you ready to upgrade your denture so it stops slipping out of place? Just four to six implants can be used to support a full denture that restores an entire row of teeth and gives someone almost all of their biting force back.
How Dental Implants Work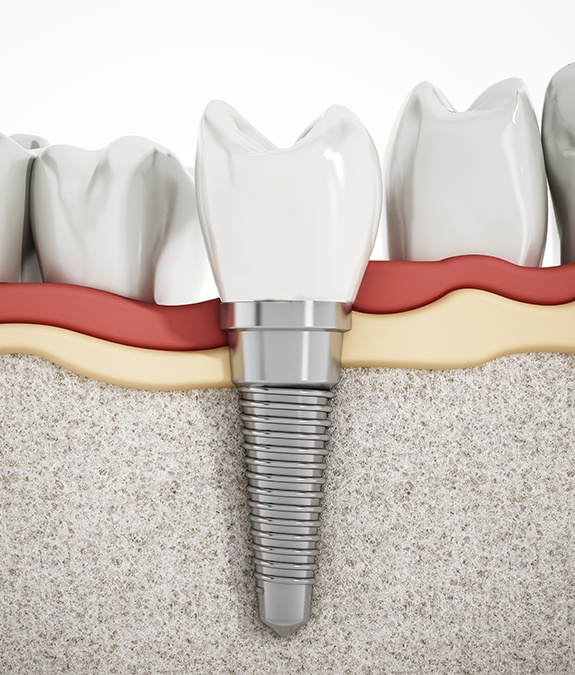 At other dental offices, you'll be forced to visit multiple specialists to have your implants placed and restored, but we prefer to save you from this hassle. Instead, at Broad Park Family Dentistry, Dr. Rudd has the training and expertise to complete the entire implant procedure himself. This cuts down on time and stress because you'll be able to get everything you need provided by the same dentist and team that you trust.
Understanding the Cost of Dental Implants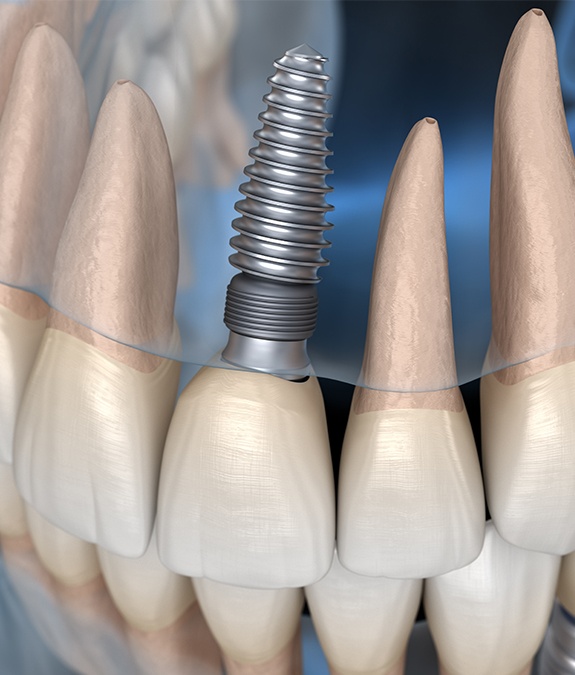 Because of the materials and techniques involved in dental implants, they have been shown to last decades longer than the alternatives, making them one of the best investments in all of dentistry. It should be noted, however, that their initial cost tends to be more than traditional bridges and dentures, and it can vary widely based on a patient's specific needs. Regardless, most implant patients save thousands as the years go by because they don't have to replace their prosthetics every five to 10 years like with normal restorations.
Dental implant FAQs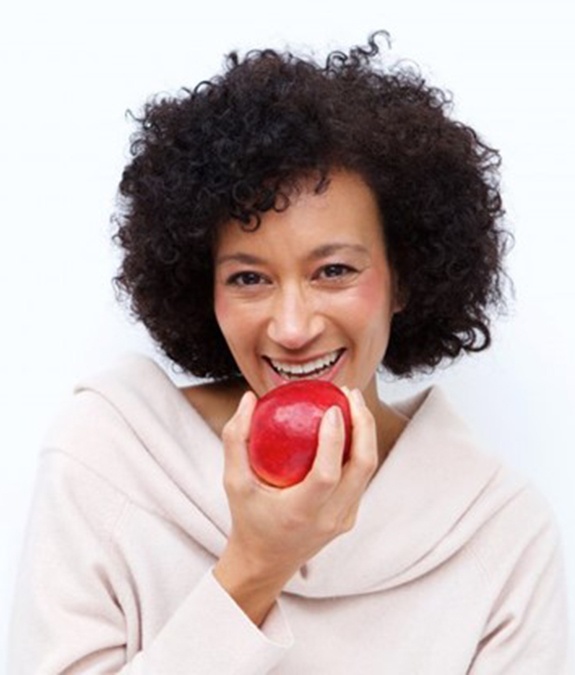 Are you still on the fence about replacing your lost teeth with dental implants in Mansfield? There's a reason that this modern solution has become the gold standard for tooth replacement, and that's because of the countless benefits that implants offer! To help you get a better idea of what to expect from the process, we've answered some frequently asked questions about dental implants below.
Does Dental Insurance Cover Dental Implants?
It depends on the details of your specific policy, but in general, dental insurance does not cover the cost of dental implants. However, they may foot some of the bill for other parts of the treatment, such as your crown, bridge, or denture. Our team members can gladly look over your plan and determine how much coverage you qualify for.
To help you fit the cost of your new smile into your budget, we also accept third-party financing with CareCredit. This company offers several kinds of plan that allow you to split up the cost of your treatment into smaller, budget-friendly payments. For qualified patients, these plans may have low or even zero interest!
Why Is It Important to Replace Missing Teeth?
Even missing a single tooth can cause your jawbone to miss out on vital stimulation from the roots of that tooth. Without that stimulation, that area of the jawbone starts to shrink. Eventually, it loses the ability to adequately support your facial structures, leading to drooping and wrinkling that ages you prematurely. Dental implants are the only tooth loss solution that keeps your jawbone strong and allows you to look young for years to come.
Also, missing teeth leave gaps in your grin that can make eating difficult and cause self-esteem issues. Your remaining teeth may also shift to try and fill in the space, causing your smile to become crooked. Implant-retained teeth let you eat what you want, smile confidently, and keep the rest of your natural teeth firmly in place.
Does It Hurt to Get Dental Implants?
Most patients report that dental implant surgery is actually more comfortable than getting a tooth extracted. Before we begin the procedure, your dentist in Mansfield will make sure you're comfortable. We can even administer sedation if need be. Plus, we'll numb your mouth with a local anesthetic. You shouldn't feel pain during the dental implant surgery.
However, your mouth may feel sore for a few days following your procedure. Take any prescribed or over-the-counter pain medications as directed to minimize your discomfort. Holding a cold compress to your cheek for 10 minutes at a time can also help.