Tooth-Colored Fillings – Mansfield, TX
Metal-Free Fillings
You Can't See
For decades, if someone needed a cavity repaired, they would have to get an amalgam filling. While these are extremely strong and durable, they always stick out in the smile, leaving a noticeable gray mark on a tooth. They can also cause teeth to become more sensitive and possibly crack due to temperature changes. All of these reasons and more are why we only use tooth-colored fillings in our Mansfiled, TX dental office. If you're ready to fix your cavity while preserving your natural-looking, pain-free smile, give Broad Park Family Dentistry a call today.
Why Choose Broad Park Family Dentistry for Tooth-Colored Fillings?
Fast & Painless Procedure Completed in One Appointment
Available for Patients of All Ages
Friendly & State-of-the-Art Dental Office
How Tooth-Colored Fillings Work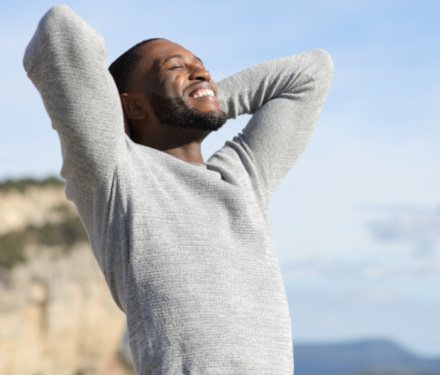 Instead of a mixture of metals, tooth-colored fillings are made of a composite resin that can be shaded to perfectly match a patient's enamel. Beyond that, the process to place them is largely the same compared to regular fillings. Any decayed enamel is removed, the space is filled with the resin, and then it's hardened. Because the resin is so malleable, it's able to fit into smaller areas than traditional amalgam, meaning more tooth structure can be preserved during placement. This creates a stronger repair and helps the filling last much longer.