Dental Crowns – Mansfield, TX
Custom-Made Restorations for Strong & Beautiful Smiles
Dental damage and decay can be both painful and embarrassing, which is why we offer a number of high-quality restorative treatment options. This includes dental crowns in Mansfield—an amazingly beautiful and strong solution for numerous issues that may occur in your smile. Dr. Jeremy Rudd and Dr. Shanna Howze combine their training and experience to offer our patients the most effective treatments. Keep reading to learn more about dental crowns and what you can expect with this solution!
Why Choose Broad Park Family Dentistry for Dental Crowns?
High-Quality, Lifelike Materials
Experienced Team of Dentists
State-of-the-Art Dental Technology
When is a Dental Crown Necessary?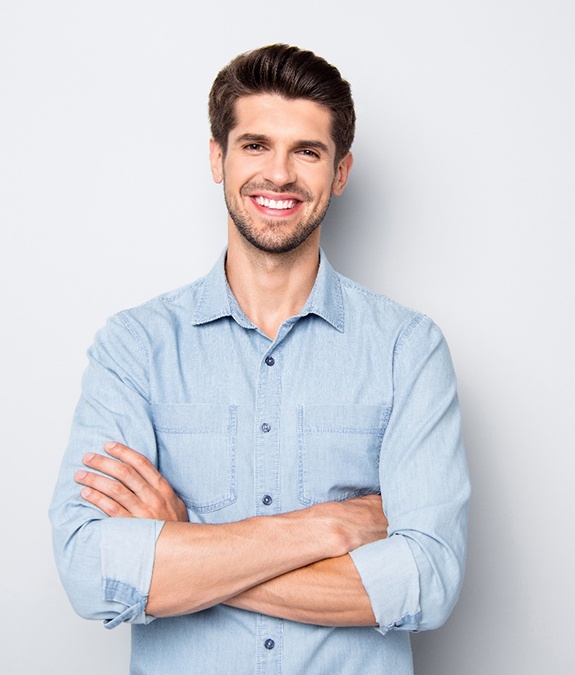 Dental crowns become necessary when you have dental decay or damage that is too severe for a simple filling. Whether it's an injury during sports, or just skipping your regular dental hygiene, dental crowns restore the affected teeth with strength and beauty. Our crowns are made of high-quality dental materials that match the natural look of your smile. They cap the tooth, fixing damaged, decayed, or misshapen enamel in the process. More important than restoring your appearance, dental crowns protect weakened parts of your smile in the future, allowing you to chew and speak with confidence.
How Dental Crowns Work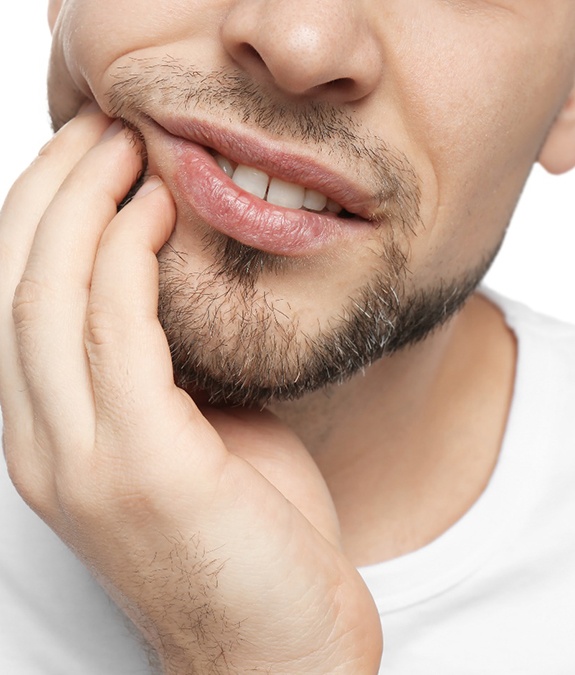 After an initial consultation, where Dr. Rudd or Dr. Howze will examine your smile and determine that crowns are right for you, we'll schedule your first appointment. During this visit, we will prepare the affected area by removing a slight portion of enamel to accommodate your crown. Next, we'll take special images and impressions of your tooth, which are sent to a high-tech dental lab for creation. During about a 2-week waiting period, you'll be given a temporary crown to maintain your smile's appearance and function. Once your crown is made, you'll come back into our office for placement. Before permanently bonding the crown to your tooth, our dentist in Mansfield will ensure that you're satisfied with the shape, shade, and size of your restoration.
The Benefits of Dental Crowns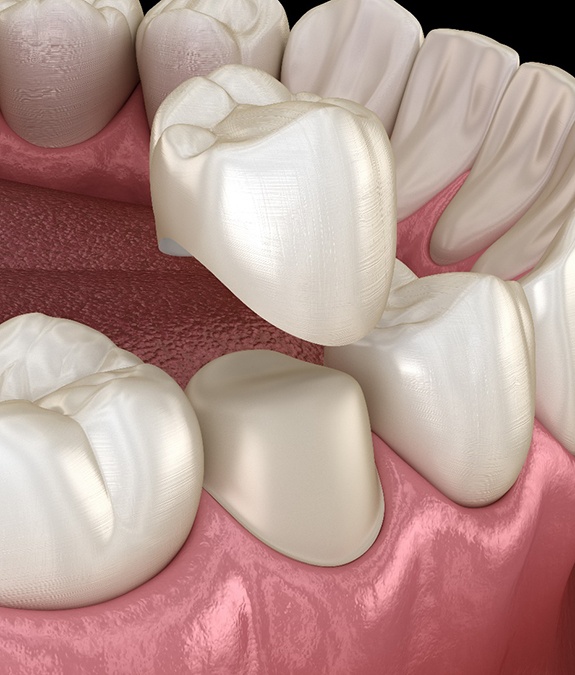 As one of the most popular restorative treatments we have to offer, dental crowns have a wide range of advantages, including:
Function: Dental crowns feel and function like your natural teeth, making it simple to chew and speak.
Appearance: With the ability to match your dental crown to the size, shape, and shade of the rest of your smile, we can provide a restoration that seamlessly blends in with your teeth.
Durability: As long as your dental crown is cared for properly, it will last for up to 15 years. Just be sure to maintain a good oral healthcare routine and visit us for regular checkups.
Versatility: Designed to cover the entire visible portion of your tooth, we use dental crowns to correct a variety of dental issues at once.