Cosmetic Dentistry – Mansfield, TX
The Smile of Your Dreams
is Closer Than You Think
Whenever you see your smile in the mirror or a picture, what is the first thing you notice? How happy you look, or is your eye instantly drawn to an aesthetic flaw? Countless people feel self-conscious or even embarrassed about their teeth due to noticeable stains, chips, cracks, or gaps, but these can all be erased by Dr. Rudd using cosmetic dentistry. Whether you want to improve a single tooth or hit the reset button with a dramatic makeover, you're guaranteed to get a smile that draws attention for the best possible reasons when you partner with Broad Park Family Dentistry. To learn more and schedule a consultation, contact us today for cosmetic dentistry in Mansfield, TX.
Why Choose Broad Park Family Dentistry for Cosmetic Dentistry?
Completely Personalized Treatment for Each Patient
Results That Look Natural & Never Overdone
Durable Materials Ensure Decades of Stunning Smiles
Porcelain Veneers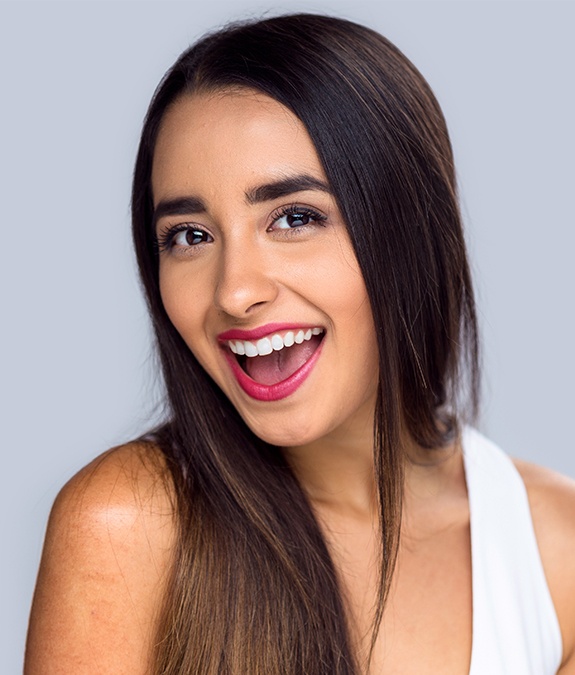 With veneers, we place thin sheaths of porcelain on the front of the teeth, and they can be used to enhance every aspect of the smile while covering multiple flaws at the same time. Each veneer is custom made for every patient, and you can get one or an entire set in as little as two appointments. Even better, they have been shown to last for about 20 years with minimal maintenance.
Learn More About Porcelain Veneers
Metal-Free Dental Crowns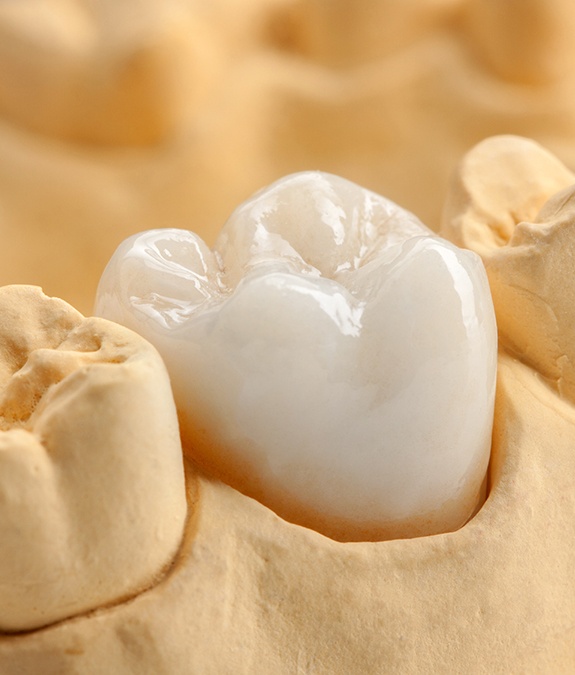 At Broad Park Family Dentistry, we can use metal-free crowns to repair severely damaged teeth and also improve the appearance of misshapen and undersized teeth. We can shape and shade dental porcelain so that it resembles a pristine tooth and then place it within the smile, creating a seamless addition that blends perfectly in both form and function. Only you and Dr. Rudd will be able to tell which tooth isn't your own!
Cosmetic Dental Bonding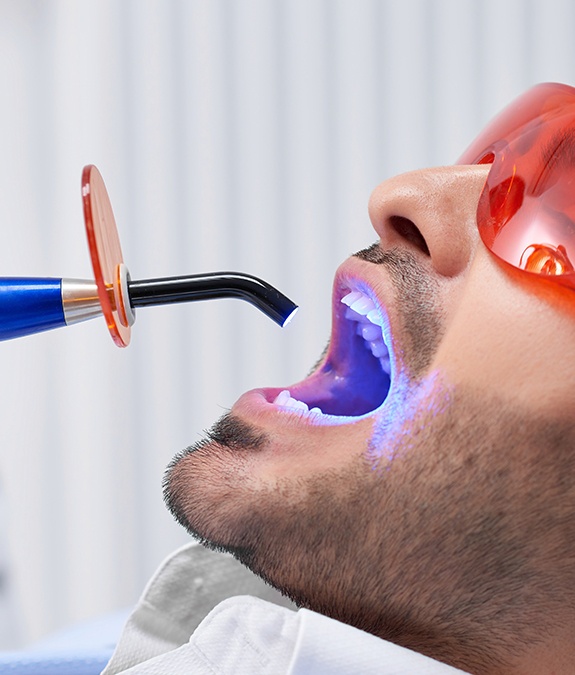 Cosmetic bonding allows Dr. Rudd to literally sculpt away minor imperfections in as little as an hour. If you have a small stain, chip, or gap, he can cover it with some composite resin, and then mold it to make the blemish disappear. After hardening and polishing it, the tooth will look like nothing was ever wrong with it, and you'll instantly be able to enjoy the results. A faster and more affordable alternative to veneers, bonding is perfect for quick fixes and tight schedules.
Opalescence® Teeth Whitening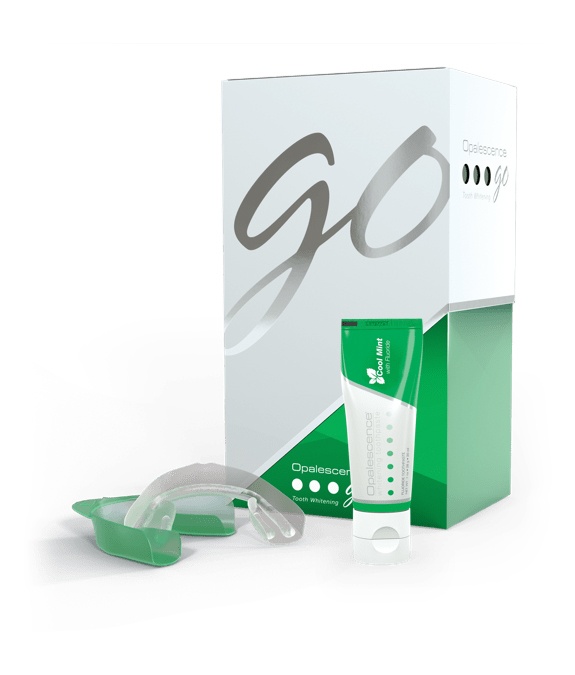 Have a wedding, graduation, or other special event just around the corner, and you want your smile to be absolutely stunning? Or, are you ready to make annoying stains disappear? Either way, Opalescence whitening can easily brighten your teeth by up to eight shades in a single appointment without causing sensitivity. The powerful bleaching gel actually breaks the molecular bonds that bind stains to your teeth, meaning this treatment can get rid of them in as little as an hour.
Learn More About Teeth Whitening
Gum Recontouring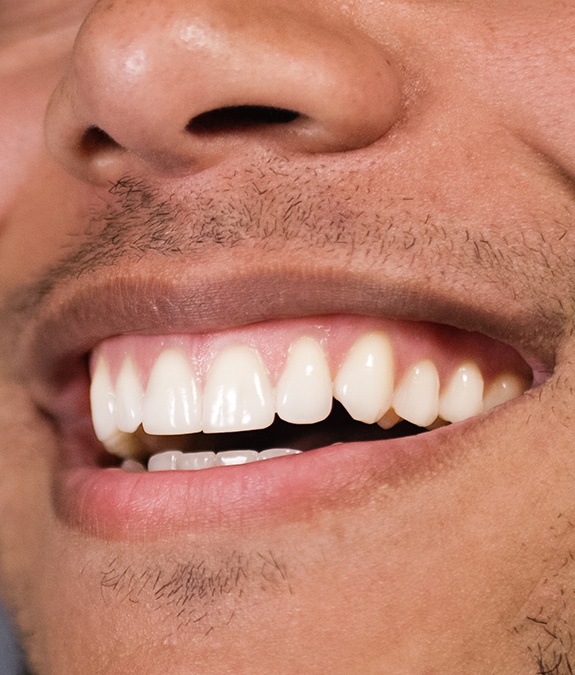 Often, it isn't the teeth that cause a patient to be unsatisfied with their smile, but rather their gums. Too much gum tissue can crowd the teeth, causing them to be short and stubby, and make the smile seem out of balance with the rest of the face. Rather than adjusting the teeth, Dr. Rudd can use a laser to painlessly remove excess gum tissue, revealing beautiful, previously hidden enamel. The teeth will appear longer, the smile will be fuller, and it can completely change the proportions of the face for the better, all over the course of one appointment!
SureSmile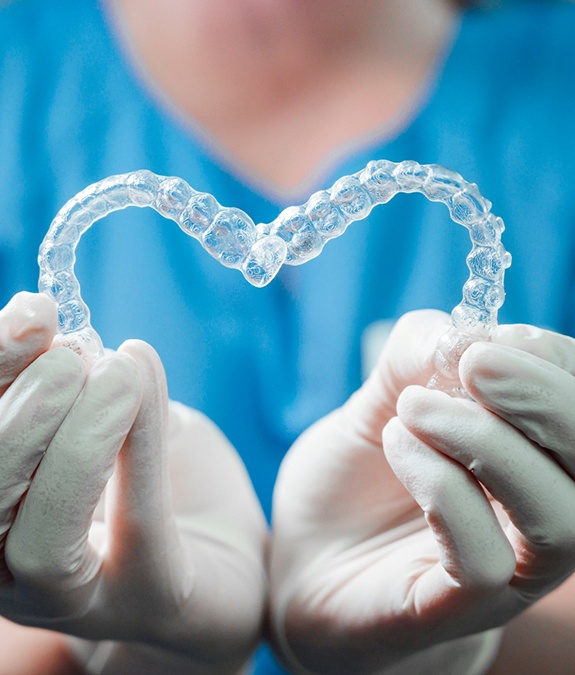 Would you like to achieve straighter teeth but dislike the idea of getting braces? Ask us about SureSmile. This advanced treatment uses a series of custom clear aligners to gradually move teeth into their proper positions. SureSmile is so discreet that onlookers are unlikely to notice it. Plus, because the aligners are removable, you won't have to worry about dietary restrictions or complex oral hygiene throughout treatment.