Emergency Dentist — Mansfield, TX
We're Always Here
When You Need Us
1 in 6 Americans will experience a dental emergency this year, and many of them won't have a plan in place. Do you? If you live in Mansfield, it can be nice and simple: call Broad Park Family Dentistry. Whether your child has a bad toothache or you're dealing with a dental injury, we'll work to see you right away to stop any pain and take care of the problem without delay. You can always count on us for the immediate attention you need via emergency dentistry in our Mansfield, TX dental office.
Why Choose Broad Park Family Dentistry for Emergency Dental Care?
Same-Day Appointments Available
Sedation Dentistry Guarantees a Comfortable Experience
Happy to Treat Patients of All Ages
What to Do in a Dental Emergency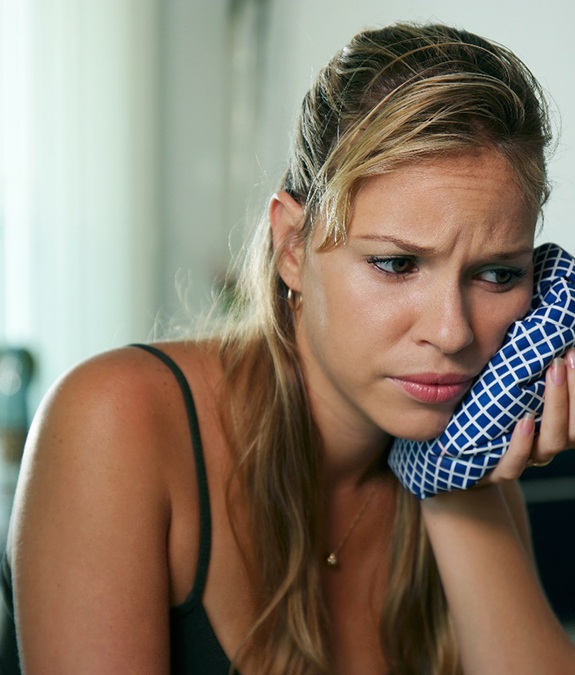 If you or a loved one start experiencing dental pain, or if you sustain some type of oral injury, the first thing you should do is contact our team. Acting quickly will enable us to schedule you for an appointment and walk you through important first-aid over the phone. We should also be able to get you scheduled for a same-day appointment in most cases, but this depends on how late you call. That's why it's always best to get in touch even if you aren't sure.
When you arrive, Dr. Rudd or Dr. Howze will perform a detailed examination of your mouth to determine the exact cause of your dental emergency, then get you out of discomfort from there.
Our team will also go over our findings in better detail so you understand why we may recommend certain treatments to address your emergency. You'll always know what your cost estimates will be ahead of time and we'll explain your treatment plan beforehand.
The most common treatments performed for dental emergencies usually include dental fillings and crowns, root canal therapy, and tooth extractions, but we may recommend another service if appropriate.
The Most Common Dental Emergencies
Since dental emergencies come in many different forms, it's important to know how to address as many of them as possible should they appear. Before you're able to reach us, here are a few ways to manage some of the most common emergencies and get some temporary relief:
Understanding the Cost of Dental Emergencies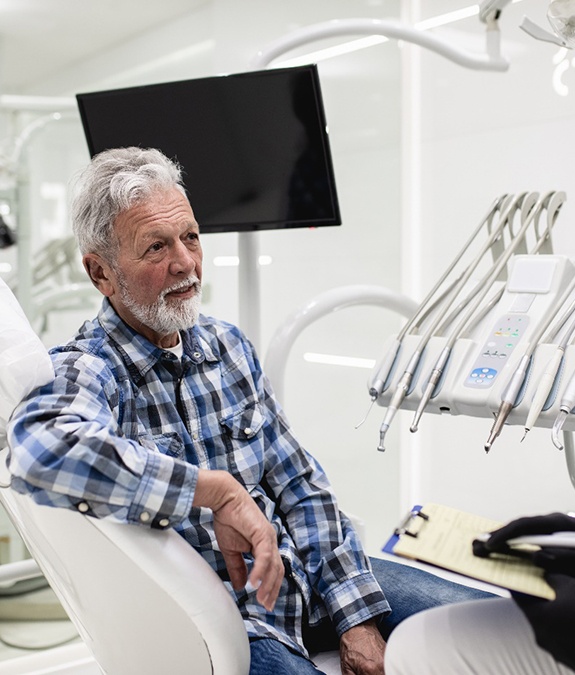 Whether you develop a sudden toothache that keeps you up at night or you suffer from an injury that knocks your tooth right out of your mouth, your first thought is usually something about how you need to call an emergency dentist in Mansfield. You typically don't begin to consider the price of your treatment until you're already sitting in the dental chair.
There's no need to panic. Here at Broad Park Family Dentistry, Dr. Rudd and Dr. Howze want you to be more concerned about keeping your mouth healthy rather than what it will cost to heal your smile. For that reason, you can expect our friendly team members to alleviate the financial stress of the situation by handling your insurance paperwork and providing additional resources to make your care fit into your budget. Contact us today to learn more!
What Factors Affect the Cost of Emergency Dental Care?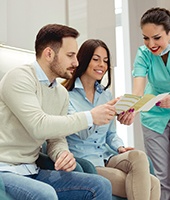 It should come as no surprise that the cost of dental emergencies is generally higher than that of a routine checkup and cleaning. However, it's impossible for us to provide you with a cost estimate without having us examine your mouth first. Each dental emergency differs, so treatment can vary greatly from patient to patient. For instance, one patient might only need a course of antibiotics to treat a tooth infection, while another patient may require a more extensive treatment, such as root canal therapy.
Another factor that influences the price of your treatment is whether you have dental insurance. While most insurance plans will not cover the full cost of restorative care, they can certainly help reduce your out-of-pocket expenses.
Your Financial Options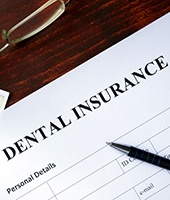 At Broad Park Family Dentistry, we are proud to be in-network with several PPO dental insurance plans, including:
Cigna
Aetna
Delta Dental
And many more!
If you're uninsured, or you still need assistance funding your emergency care, we can help you apply for third-party financing through CareCredit. Countless patients have been able to afford their dental care thanks to this company's low-to-no interest loans and flexible payment schedules.
The Importance of Seeking Emergency Care Right Away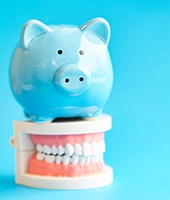 We understand that when a dental emergency strikes, it can be tempting to wait until you've saved up a bit of money to schedule an appointment with us. However, we recommend giving us a call as soon as the situation arises. Not only can we relieve your discomfort much more quickly, but getting treatment right away can actually save you in the long run. Putting off treatment might make your dental problem worsen. For example, a cavity that might have originally only required a filling may end up needing a root canal or even an extraction, both of which are significantly pricier than a filling. Save yourself time, money, and pain by promptly calling us soon after something goes wrong.
How to Prevent Dental Emergencies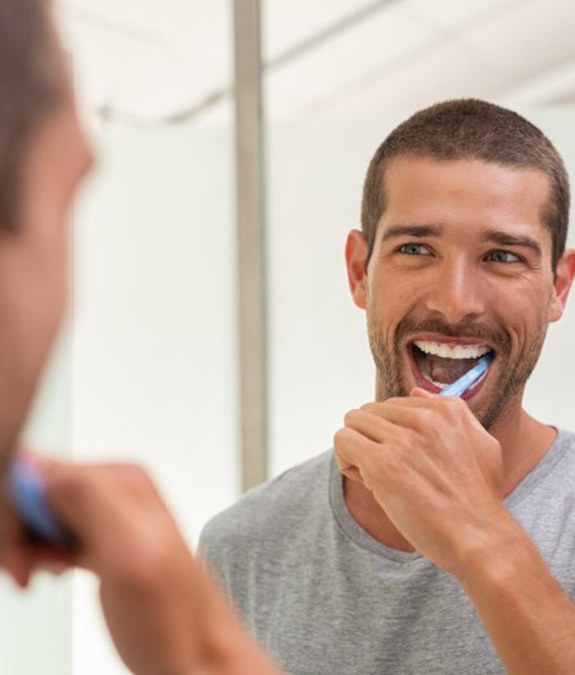 Brush and floss your teeth every day to keep them strong and free of infection.
Visit Broad Park Family Dentistry at least twice a year for checkups so we can catch a small problem before it turns into an emergency.
Preserve your teeth and don't chew on hard things like ice, pens, pencils, fingernails, etc.
Opening a package with your teeth can easily chip them, so always use scissors instead!
Be sure to wear a mouthguard whenever you play sports to avoid oral injuries.
Dental Emergency FAQ's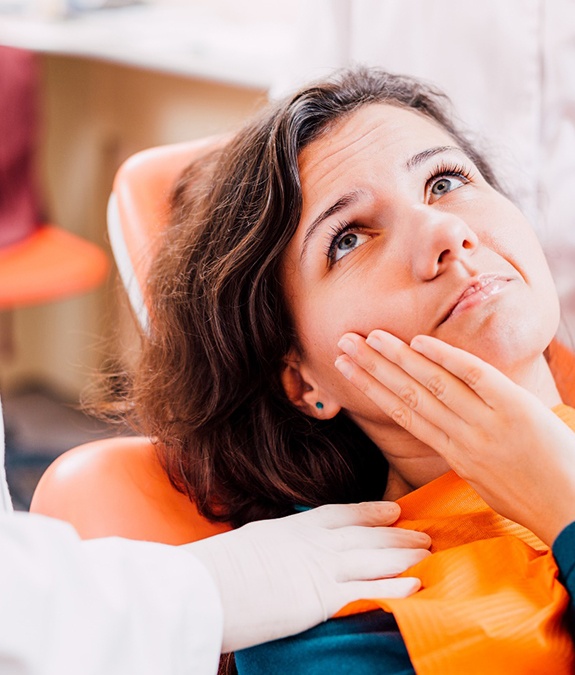 Handling a sudden dental injury can be anxiety-inducing. Who should you call? Can your tooth be saved? How can you relieve your pain until your appointment? While we can't answer all your questions here, we certainly can answer the most common ones to help you get treatment when you need it most.
Should I Go to the Emergency Room First?
When it comes to the care of your teeth and gums, visiting our emergency dentist in Mansfield is typically the best option. After all, Dr. Rudd and Dr. Howze are experts in keeping your oral health and smile in pristine condition. However, if your dental injury results in any of the below conditions, then your first stop should be the emergency room:
Oral bleeding that lasts longer than 10 minutes.
A broken jawbone.
Severe facial trauma.
Abnormal symptoms that inhibit your ability to breathe or swallow.
What Counts as a Dental Emergency?
Outside a fractured or lost tooth, many patients are unclear on what exactly necessitates an emergency visit. In general, intense pain, sudden swelling, and abnormal bleeding are a few symptoms associated with a dental injury that needs urgent treatment. Additionally, lost fillings or damaged restorations that leave your teeth vulnerable to further harm or infection should result in a trip to our office. If you are ever unsure, don't hesitate to give us a call so we can help you determine whether you should come in immediately or schedule an appointment at your earliest convenience.
What Should Be in My Dental Emergency Kit?
Ideally, you and your loved ones will never have to deal with a dental emergency. However, if one does arise, you'll be happy you took the time to assemble an emergency kit. If you don't already have one or you need to replenish your supplies, make sure to include the below items:
A small container with a lid to hold a knocked-out tooth or lost crown
Over-the-counter pain medication (except aspirin since it can cause a burning sensation)
Disposable gloves
Medical gauze
Contact information for our office (so you can schedule an appointment hassle-free)
Are Dental Emergencies Expensive to Treat?
Like most dental treatments, the cost depends on a number of factors. How many teeth need to be treated? Can the injury be handled with a small filling or do you need an extraction and tooth replacement? The answers to questions like these will determine the final price. Fortunately, many dental insurance plans cover some or all of emergency treatment. So, make sure to talk to your provider about what is and isn't covered in a dental emergency.