Nitrous Oxide – Gainesville, GA
Stopping Your Dental Fears
Is the thought of visiting the dentist enough to send you into a cold sweat? Dental anxieties and phobias are all too common, and modern practices need to be able to offer patients ways to overcome them so that they don't skip important appointments. Dr. Rudd and Dr. Howze can offer a couple of different kinds of sedation. Nitrous oxide is particularly suitable for those with minor dental fears or those who want to return to their regular routine as soon as possible. Call us today to learn more about this option.
Why Choose Broad Park Family Dentistry for Sedation Dentistry?
Sedation for Wide Variety of Procedures
Safe for All Patients Young and Old
Two Caring Experienced Dentists
How Does Nitrous Oxide Work?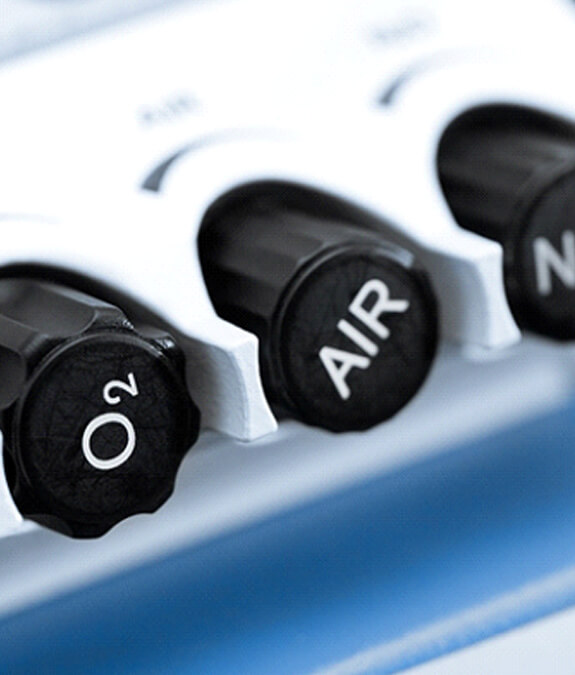 Another name for nitrous oxide is "laughing gas", as some people tend to get the giggles while under the effects of the sedative. The gas is first mixed with oxygen before you breathe it in with a special nasal mask. It doesn't put you to sleep; it just relaxes you deeply and stops you from experiencing pain during the actual treatment. Sometimes you might occasionally drift off, but we won't have any trouble waking you up so that you can follow our instructions or answer our questions. We have better control over nitrous oxide compared to oral conscious sedation since we can increase or decrease the dosage as needed throughout the appointment.
Other forms of sedation can take the rest of the day to wear off, but with nitrous oxide, it will only be a few short minutes. After that, you can drive home on your own without having to make arrangements with a family member or a friend. You'll also be able to return to work or run errands instead of having to rest at home.
Am I a Candidate for Nitrous Oxide?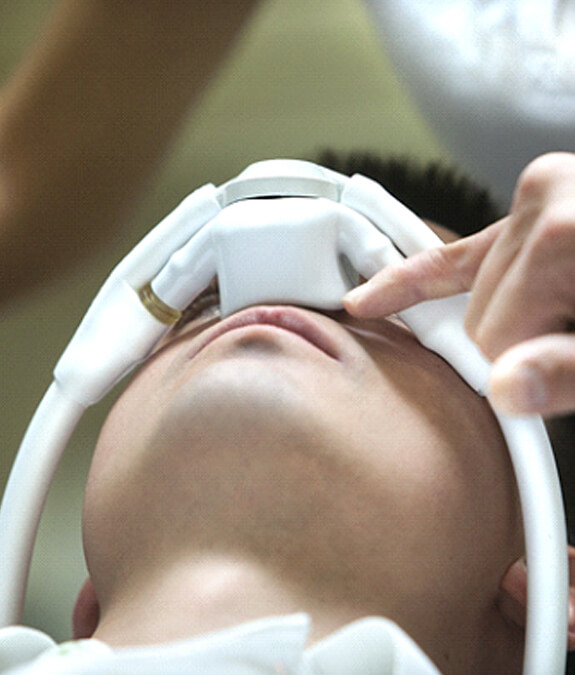 There are several different reasons why nitrous oxide might be right for you. Obviously, dental-related fears or anxieties are the biggest reasons for many patients, but there are other applications as well. It might help suppress a strong gag reflex, or it could make it easier to hold your jaw open for an extended period of time. We may also suggest nitrous oxide if you have neck or back pain, tooth sensitivity, or jaw pain that could make sitting still for dental procedures harder.
We do not advise that pregnant women or patients with elevated blood pressure receive nitrous oxide. We'll also have to go over your medical history to make sure you aren't at risk for potential complications.
What is the Recovery Time?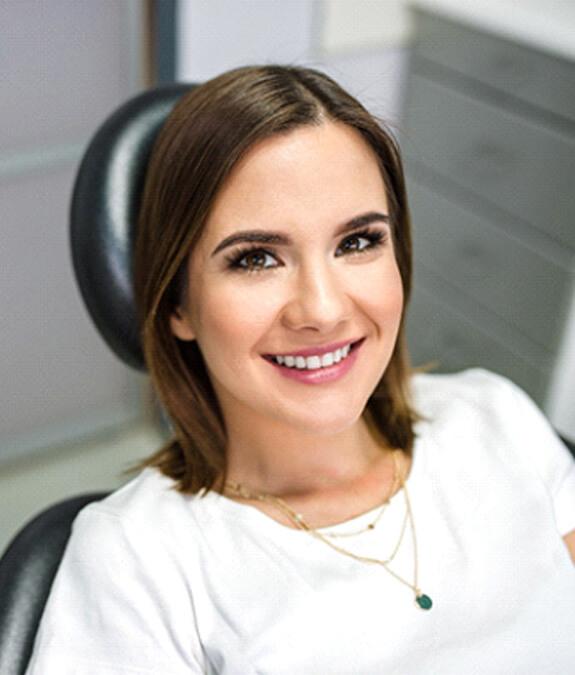 It only takes a few minutes for nitrous oxide to wear off, so you won't have to worry about recovering from the sedative itself. Of course, the actual dental treatment you receive will be another story. We'll always take the time to go over your go-home instructions very carefully with you so that you understand what needs to happen once the treatment is complete.
Nitrous Oxide FAQs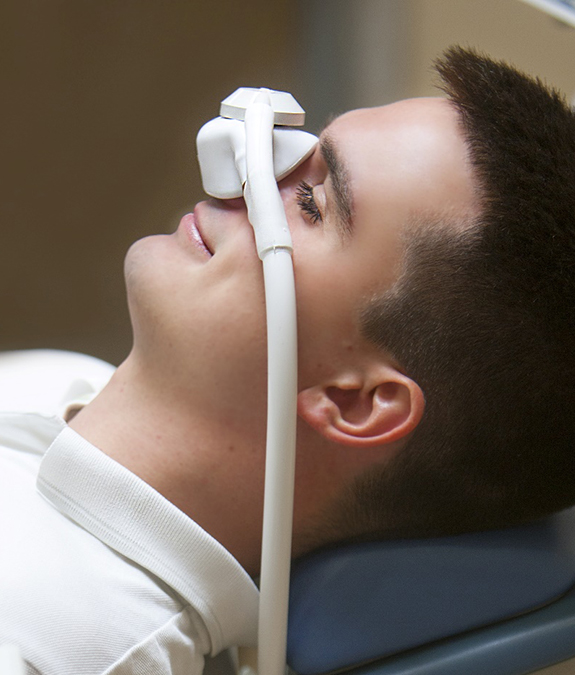 If you suffer from dental anxiety, sedation dentistry may be the answer you're looking for! However, it pays to be well informed. Here are answers from your sedation dentist in Mansfield specifically about nitrous oxide. If you do not see the information that you're looking for below, don't worry! Contact our team here at Broad Park Family Dentistry, and we will be happy to answer your questions and set you up for an appointment when you're ready.
How Is Nitrous Oxide Provided to the Patient?
Nitrous oxide is transmitted by way of a nasal hood. The administration of this gas is controlled with a knob and a switch to ensure the proper dosage is provided. A flow meter is used to regulate the device and help monitor the gas level in the patient's system to determine if it is safe.
What Does Nitrous Oxide Feel Like?
Dental nitrous oxide feels quite pleasant, to say the least. Most patients report a tingling sensation that leads to a sense of euphoria. Above all, patients feel relaxed after nitrous oxide is applied.
Why Is Nitrous Oxide Effective at Preventing Pain?
Ask anyone who has used nitrous oxide for a dental procedure and he or she will testify it works to perfection. Nitrous oxide resolves fear as well as anxiety by depressing the patient's senses. Nitrous oxide also lowers one's sense of touch, pain, and hearing.
Can I Drive Following a Dental Appointment in Which Nitrous Oxide Was Used?
One of the primary benefits of using nitrous oxide for dental procedures is the dentist can control the timing and dose. Once the gas is turned off, the patient will merely have to take a couple of deep breaths to enjoy mental clarity. You can drive home from the appointment without worrying about an accident. However, if you feel lightheaded after the procedure and have even the slightest suspicion you are unable to drive safely, it is in the best interest of everyone on the road to coordinate a ride home.
Is Dental Nitrous Oxide Safe?
The use of nitrous oxide is completely safe. While nitrogen might not be safe on its own, it poses no threat at all in the form of nitrous oxide. The nitrous oxide treatment application has about 70 percent oxygen and 30 percent nitrogen. If the medical procedure is especially serious, there will be a balance of 50 percent nitrogen and 50 percent oxygen.