September 29, 2022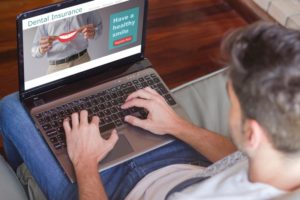 The holidays are right around the corner, which means that your dental insurance benefits are about to renew! Insurance coverage can be hard to navigate, especially because of the complicated jargon and varying benefits. In order to get the most out of your plan before it expires, all while keeping up with your oral health, it's important to learn how to navigate it. Read on for four important factors you'll want to consider when maximizing your dental insurance.
Benefit Period
While most plans have a benefit period of one year that begins on January 1st and ends on December 31st, that isn't always the case. It's important to know when your benefits kick-in and end to avoid visiting the dentist while you're not covered. Not only could this mistake leave you with a lofty, unexpected bill, but it could also keep you from being able to maximize your insurance plan when it does go into effect.
Yearly Deductible
Just like your car insurance, dental insurance plans have yearly deductibles. These are pre-determined, outlined costs that you'll need to pay out of your own pocket before your benefits will cover dental services. Many insurance plans have a deductible of an average of $50-$100, and at the beginning of the year, or whenever your plan renews, you'll need to pay the amount again. That's why it's important to receive all the dental services you need while your deductible is already paid. Many plans don't require you to pay a deductible for basic preventive treatments, like bi-annual checkups and cleanings.
Annual or Lifetime Maximum
Maximums on dental insurance plans are the amount that your insurance company will pay out for services over the course of a year or a lifetime, depending on what your policy specifies. Annual maximums replenish on January 1st and typically cover basic, restorative, and emergency dental care. Lifetime deductibles are applied towards long-term treatments like TMJ therapy and orthodontic treatment.
Waiting Period
If you're unsure of whether you have a waiting period, it's a good idea to check before visiting the dentist! These plans will have periods of time where certain treatments won't be covered through your dental insurance, like restorative care. Some plans may have you wait four months before you can get a root canal covered, but you'll still be able to receive 100 percent covered checkups and cleanings. Other dental plans don't have any waiting periods and will actively cover procedures throughout the whole year.
Even though dental insurance can be frustrating to navigate, when you learn the ins-and-outs of your plan, you can save yourself from steep out-of-pocket costs and avoid lofty dental bills that can affect your monthly budget.
About the Practice
At Broad Park Family Dentistry, we're proud to accept dental insurance as well as file claims on behalf of our patients to help them maximize their benefits. We're proudly in-network with PPO plans like Aetna, Cigna, and Delta, and we also offer additional financing through CareCredit. To learn how to maximize your dental insurance benefits, schedule a checkup and cleaning with our team by visiting our website or call 817-473-6857.
Comments Off

on 4 Factors to Keep in Mind When Navigating Dental Insurance
No Comments
No comments yet.
RSS feed for comments on this post.
Sorry, the comment form is closed at this time.