October 15, 2022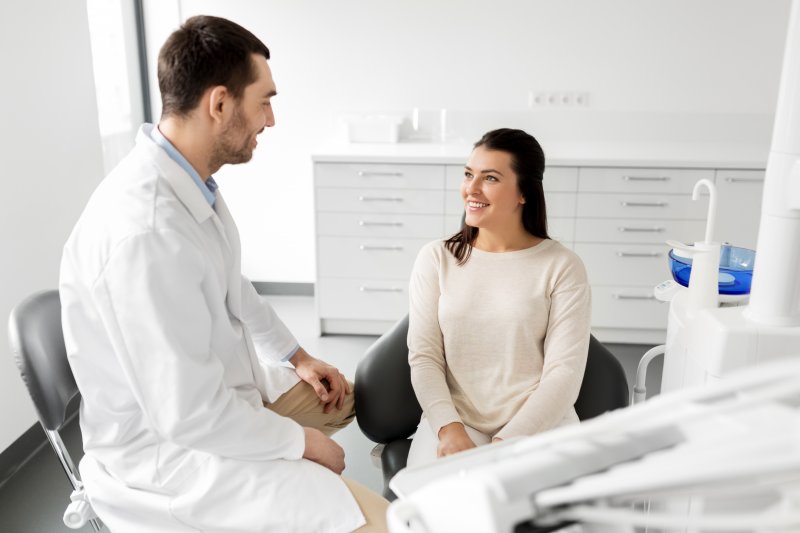 Dental crowns are caps that are shaped like teeth and encircle the entire visible part of them. They are used to repair damaged or severely decayed teeth and can also make small ones look bigger and discolored ones look whiter. As durable as dental crowns are, they won't last forever. The average lifespan or a crown is 15 years. But how can you know when it's time to have one replaced? Read on to learn about four common reasons why you need a dental crown replacement.
#1: Your Dental Crown Is Damaged
The materials that are used to make dental crowns have become sturdier and more visually appealing over the years. Even so, it's not out of the ordinary for them to develop chips or cracks. If you bite something that's too hard, suffer a blow to the face, or just wear down the crown through normal use, these things will cause it to become damaged. If your dentist can't repair it, you may need to get a dental crown replacement.
#2: Your Dental Crown Is Getting Old
If it's been more than 15 years since you had your dental crown replaced, it may be time to make an appointment with your dentist. They will be able to examine the crown and determine if it's time for you to get a new one. If you aren't diligent about brushing twice and flossing once per day or grind your teeth, these things can also cause your dental crown to need replacing sooner than planned.
Sign #3: Your Gumline is Receding
Gum disease is an infection of the soft tissue that surrounds your teeth. Gingivitis is the first stage of gum disease and is easy to treat as well as reverse. Periodontitis is a more serious form of gum disease and can lead to jawbone deterioration, loose teeth, tooth loss, and gum recession.
Bacteria are more likely to accumulate around the gums near a dental crown, which raises your risk of developing gum disease. Visit your dentist if you notice that your gums are receding to prevent the bacteria from destroying your gum tissue.
#4: You're Experiencing Pain or Swelling Near the Crown
Pain, swelling, or inflammation around the dental crown warrants a prompt visit to your dentist's office. Any form of discomfort is a clear sign that it's time for a dental crown replacement. An increase in dental sensitivity, a toothache that never seems to go away, or swelling of the gums could be a sign that your crown is broken, old, or has been placed improperly.
With the above information, you should be able to better identify when you need a dental crown replacement. This will allow you to get your smile repaired so your smile gets back on track!
About the Practice
Broad Park Family Dentistry treats patients living in Mansfield as well as the surrounding communities. They are led by Dr. Jeremy Rudd and Dr. Shanna Howze, two talented dentists who enjoy helping patients achieve beautiful beams. They administer a variety of treatments to repair damaged smiles, including dental crowns. If you already have one and need a dental crown replacement, they can repair the tooth and have your smile as good as new in no time. Call Broad Park Family Dentistry at (817) 473-6857 or visit their website to learn more or to make an appointment.
Comments Off

on 4 Reasons You Need a Dental Crown Replacement
No Comments
No comments yet.
RSS feed for comments on this post.
Sorry, the comment form is closed at this time.